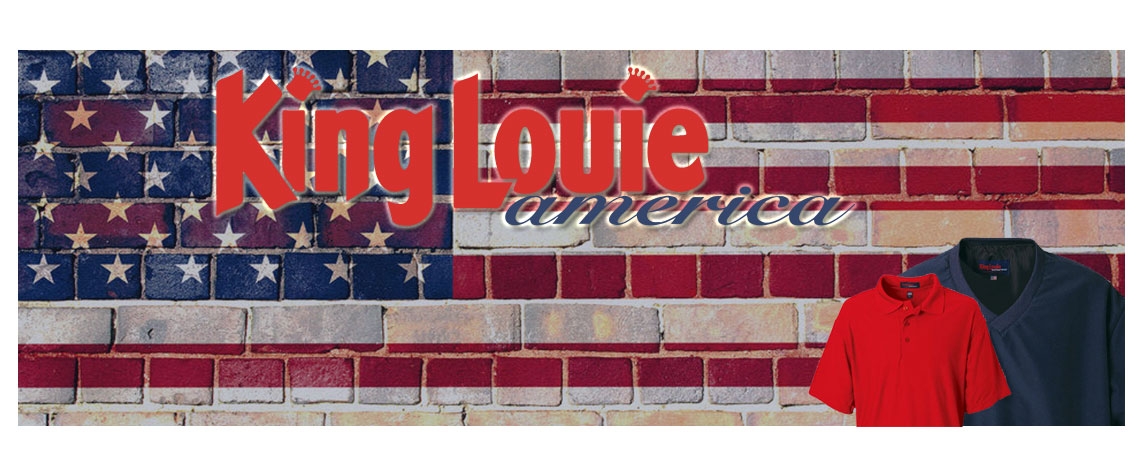 King Louie America Clothing Available at ALL USA Clothing
All USA Clothing carries the best of King Louie apparel. King Louie has changed their model and will now only sell wholesale to customers with minimums of 150 pieces per style. Please call or email if you are interested in a wholesale order for King Louie items.
All sizes and colors of max weight polar fleece jackets, moisture management shirts, Stillwell shirts, full-fit canvas duck jackets, Lady McAllister polos, Lady Crest polos, Dublin polos, Lady Butte soft shell jackets, and so much more. Buy American Union Made King Louie Clothing online here at All USA Clothing. All USA Clothing carries the very best American made clothing. If at any time you have questions about the product, sizes, quality or shipping on any of our King Louie USA Clothing, call us at 877-549-8721 or use the chat below for immediate help. We can help walk you thought any questions you might have quickly.