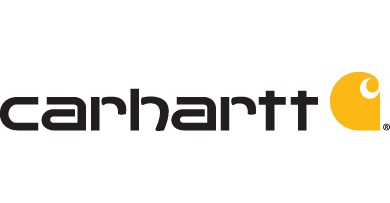 Carhartt USA-Made Jeans & More
Rooted in the company's inception in 1889, the Carhartt apparel brand of pants, jackets, shirts, hats and other clothing is still a family-run business that is dedicated to honoring hard workers, and we're proud to supply the entire Carhartt Made in the USA line. Our Carhartt jeans are relaxed-fit and made from touch cotton denim with reinforced back pockets and belt loops, perfect for a day outdoors. The legs of the jeans are designed to fit over work boots, making Carhartt's USA-made jeans the right choice for your tough job.
Like their jeans, Carhartt jackets are meant for rugged activity. With a ring-spun cotton duck outer layer and lined with either thermal polyester or quilted nylon, the strength and durability of Carharrt jackets is undeniable. Adding to this toughness are the triple-stitched main seams and snap-adjustable waist and cuff bands available in some jackets. Even the fiercest weather is no match for this these jackets.
Shop our full, made in the USA, Carhartt apparel line today and you'll quickly discover why this is a brand that's destined to last!