"For nearly two decades we've relied on All USA Clothing to bring us not only quality, American-made products, but to bring us ideas on how we could grow our business and continue to differentiate ourselves."
~ Seth B. Longstanding client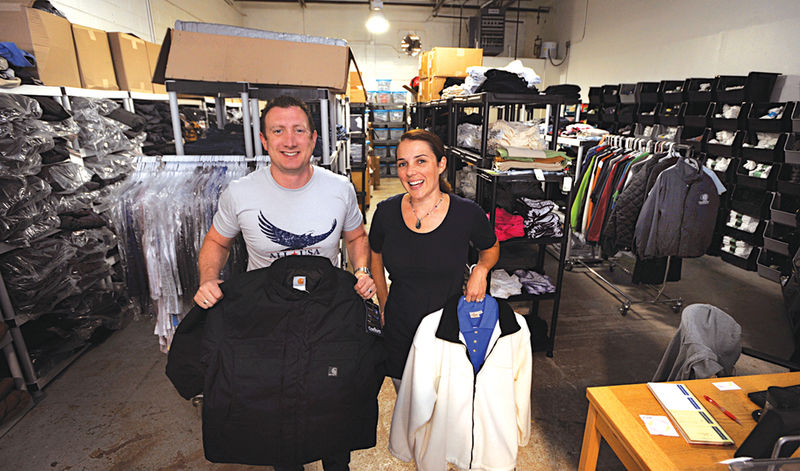 All USA Clothing started more than 40 years ago as a small family business to outfit the hard working American auto employees on the assembly lines. All USA Clothing remains a proud Michigan-based company featuring some of the country's top domestic brands.
While most clothing manufacturing has since been moved to overseas factories, All USA Clothing recognizes that the hardest workers, the finest craftsmanship, and the most innovative production continues to define what it means to be "American Made." In short, we wouldn't do it any other way.
In 2006, we expanded our business model from mainly outfitting UAW autoworkers to now offering an extensive assortment of "Made in the USA" clothing for all Americans.
We've partnered up with dominant American Made manufacturers to offer unsurpassed quality and cutting edge designs. Companies such as Carhartt, New Balance, Weinbrenner, Thorogood, King Louie America, Union Line, Wigwam, Camber Sportswear, and many others bring the best of American manufacturing all under one roof at All USA Clothing.
In 2017, All USA Clothing has become the industry's top choice for authentic American made jeans, t-shirts, polo shirts, coats, jackets, shoes, and much more. All affordably priced. All….American Made!
Here at All USA Clothing, we don't just say "Buy American." We shout "BUY AMERICAN!" from the rooftops! And we believe, the best way to support our great country is to support our American Made manufacturers – who make the world's best products – and wear them with pride.
Join us as we, keep it local and keep it American and support "Made In America" exclusively at All USA Clothing!