A 20% restocking fee will apply to all Camber, Carhartt and Bayside returns unless it is an exchange. If you don't like your purchase, simply complete the Return Authorization Form. (click "Form" to access)
Once requested, please allow up to 5 business days for a Return Authorization number to be generated.
Shipping Charges are not refundable. If you already received a partial shipment and wanted to receive another on the original order or exchange there would be a $9.99 partial shipping fee assessed.
For orders with items shipping from one warehouse a one time partial shipping fee of $9.99 will be applied upon request. All exchange items will ship when your order is able to be completed and/or when the missing items arrive from the factory.
USPS/UPS is typically used for the pre-paid shipping label.
Items must be returned/exchanged within 14 days of receiving the order, that includes Partial Shipments.
If past 14 Days items are not eligible for return/exchange. In some situations an item may be returned/exchanged. At that time, there will be a 20% restocking fee plus the customer will be responsible to send back the items and if exchanging pay for the new shipment.
Pack the item securely in the original package, if possible.
Unless there is a manufacturer's defect, the $9.99 shipping fee will not be refunded.
Camber items ordered for a customer cannot be cancelled if they have been received by Camber. These items are ordered in specifically for each customer. Overseas items are not eligible for free returns and exchanges even if there is a mistake on our end concerning styles, colors, etc.
Returns can only be accepted with a return authorization number. Otherwise a restocking fee will be assessed at 20% of the original garment cost.
Orders over $500 are treated as a wholesale order and will incur a 20% restocking fee and customer will be responsible for shipping items back.
We do not provide return labels for overseas customers, even if it is an error on our part. Buyer must send back item if they wish to return or exchange.
Returns and exchanges must be shipped within 5 days of receiving the Return Authorization number. Otherwise a 20% restocking fee will be assessed.
ALL USA Clothing will not accept returned decorated, dirty, discontinued or closeout items.
All products must be returned in good condition, in original packaging (whenever possible) and with all tags and/or paperwork to insure full credit. If labels are removed there will be 20% Restocking Fee and customer is responsible for sending back the items. Products cannot be returned once worn or washed, unless due to manufacturer's defect.
Restocking charges may be assessed on large or custom orders (wholesale) due to refused shipments, incorrectly ordered sizes or customer errors. A 20% restocking fee may be assessed on return of wholesale order items, including samples. Freight charges will also be assessed.
We cannot accept C.O.D. deliveries.
Keep the Return Tracking Number from the package to insure that the package is returned to the warehouse.
You can expect a refund within 30 days of our receiving your returned product in the same form of payment originally used for purchase.
The shipping charge assessed on your order will not be refunded unless the return is a result of a manufacturer error or a shipping error on our part.
Exchanges are processed as quickly as possible, however, it may take up to 30 days for replacement items to ship.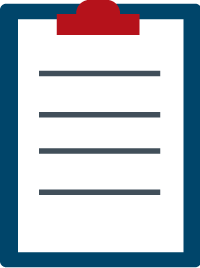 (*) Our Standard Return policies do not apply to all items and does not apply to Wholesale orders.
Free returns/exchanges excludes orders shipped outside the Continental United States. Return shipping for any order shipped outside the Continental United States is the responsibility of the customer. Any shipping charges on subsequent exchanges/returns are to be paid for by the customer.
Due to Health Code policies, there are no returns on underwear, socks and hats unless defective
.
Gift Certificates are also not refundable.
Please contact customer service for exceptions to our Standard Return policies.
* We are not responsible for lost or damaged packages by any shipping carrier. We are happy to help with claims to the best of our ability.