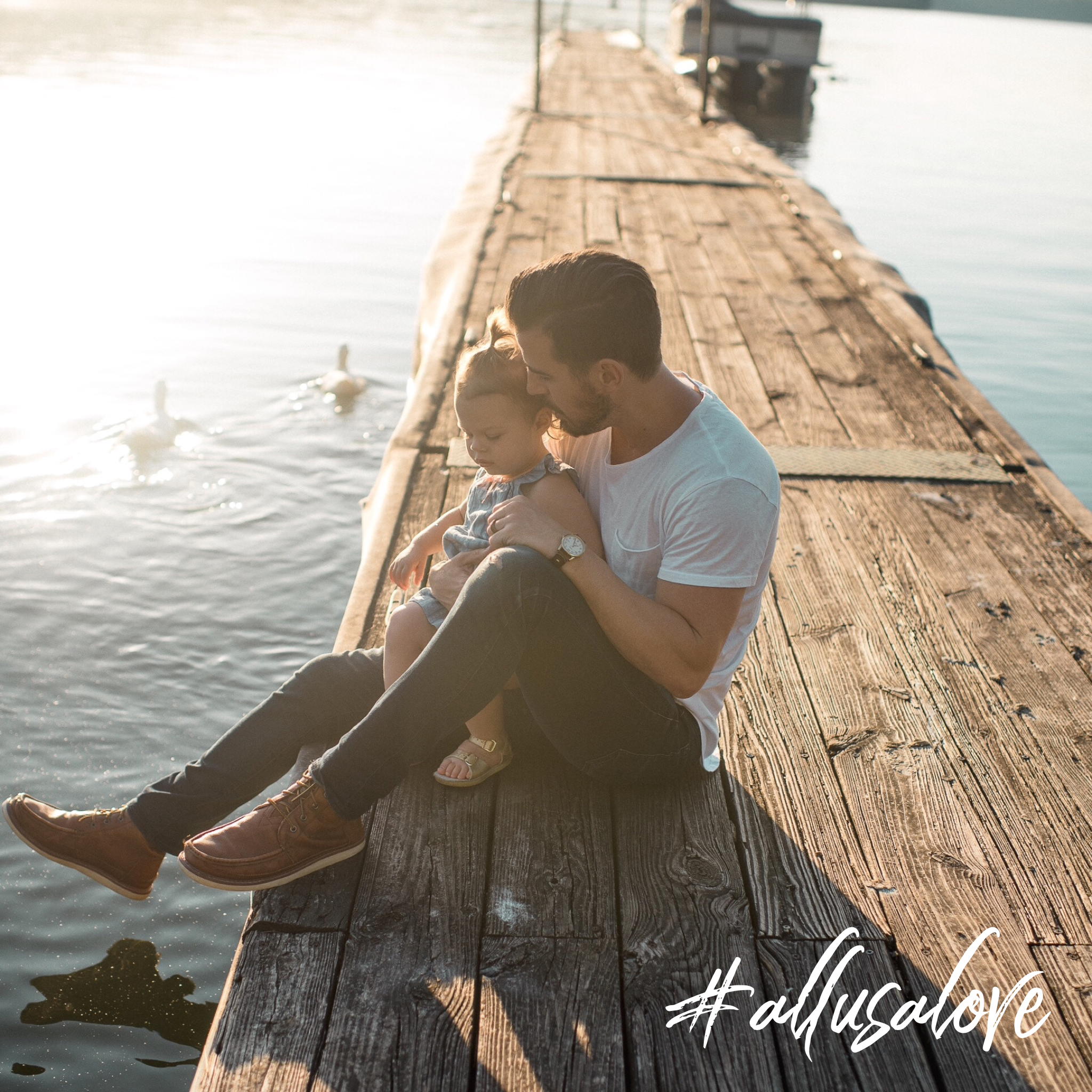 "Sometimes I'm amazed that my wife and I created two unique human beings from scratch, yet we struggle to assemble the most basic of IKEA coffee tables." ~ SL
A group of us found ourselves sitting around the breakroom kitchen table talking about our own Dads and just how different they and yet alike, they are. Some of our Dads are no longer with us. Some of them are slowly being pulled away from us because of diseases such as Alzheimer's. And some of our Dad's show up here at the office once a week to buy a pair of socks or take up our time talking about how it was "back then." We laughed a little, cried a little, and all shared one sentiment: gratitude.
We've all been blessed with some really great Dads and Grand Dads. In honor of them, here are some of their favorites right off the shelves at All USA Clothing!
Sweet Lou's Dad is an old radio guy. He's had several long-term radio spots in Detroit, most recently his own talk show on SuperTalk 1570. He'd get up at 3 am every day to be on the air at 6 am. He preferred the All USA button-down oxford shirts and a rep tie. He'd alternate between white, French blue, and light blue. On casual Friday he'd go with the All USA moisture dry polo shirts. And when the cold weather came around you'd find him in his Union Line leather varsity jacket. Lou's Dad is also a fan of the USA made Wigwam socks, notably the At-Work Crew socks.
Steve's Dad is what we call a "Carhartt Guy." He loves anything USA-made Carhartt (yes, we know not everything they make is USA made). His favorite is the tried and true Carhartt Detroit Jacket and the new Carhartt graphic tees.
Carl's Dad left us way too soon. He was a celebrated police officer and a fan of our heavy-duty tees and sweatshirts from Camber. The Camber line is a favorite of the police, fire, EMT, etc. because of it's high-quality and heavy-duty 8oz cotton.
Although Winifred's Dad loves our 100% USA made jeans, specifically the Diamond Gusset jeans, he's also a fan of our men's soap on a rope, the All USA leather belts, and the ultra-slim wallets.
We could go on and on about all the different USA made products our fathers enjoyed; socks, t-shirts, underwear, polos, and more... Mostly, we love how supportive our fathers have been when it comes to buying American made. For that, we are grateful.
~ LJL
P.S.....Since we're not quite sure what your Dad might like for Father's Day, we've decided to put EVERYTHING on sale for 20% off. My recommendation to you, get shopping today!